In the tutorial regarding debuffs, there are 10 debuffs listed. Stop, Bind, Slow, Virus, Stun, Doom, Poison, Blind, Obliviate and Mute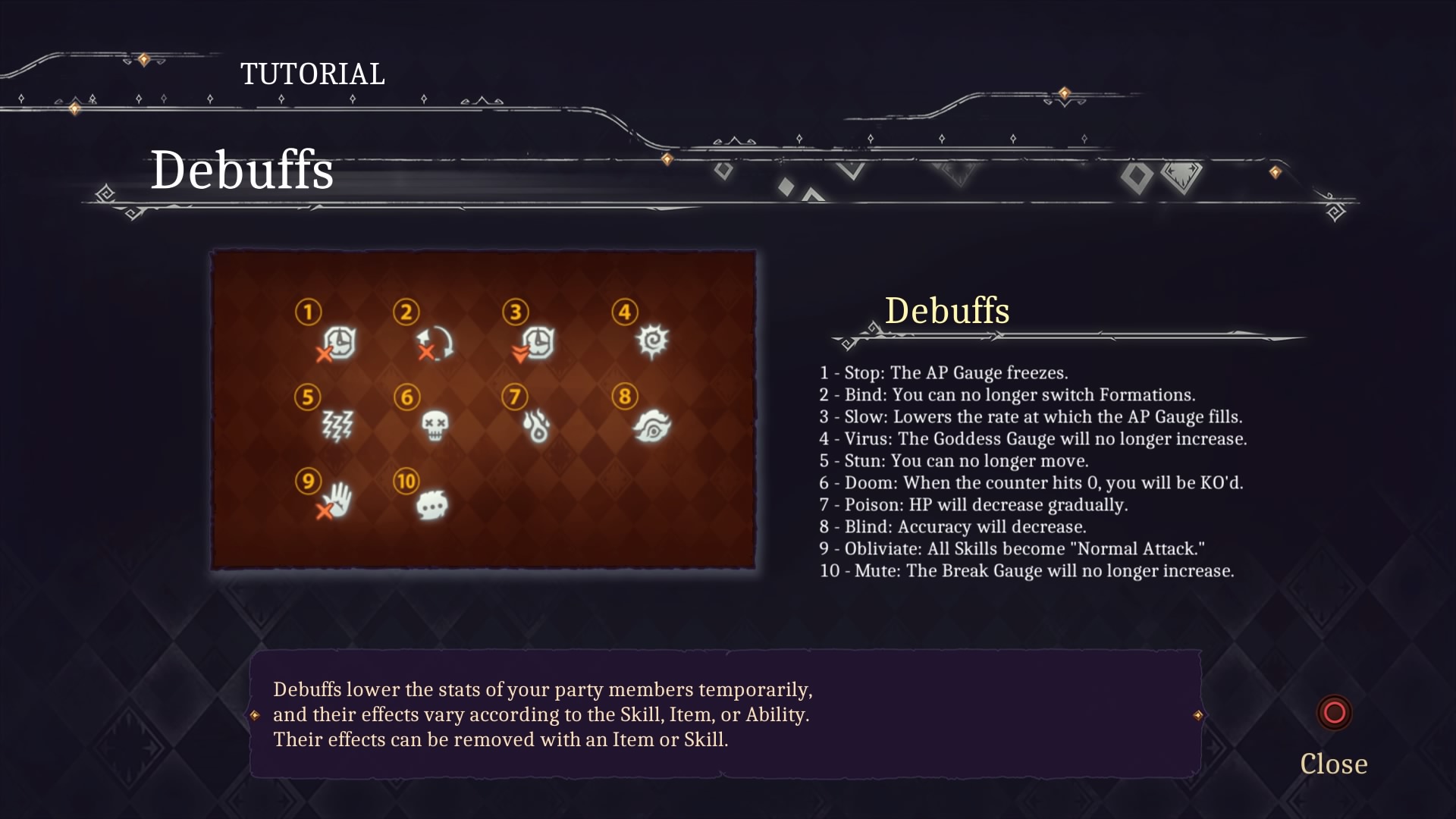 However in the game, when you look at the status menu only 9 debuff resistances exist, with mute gone.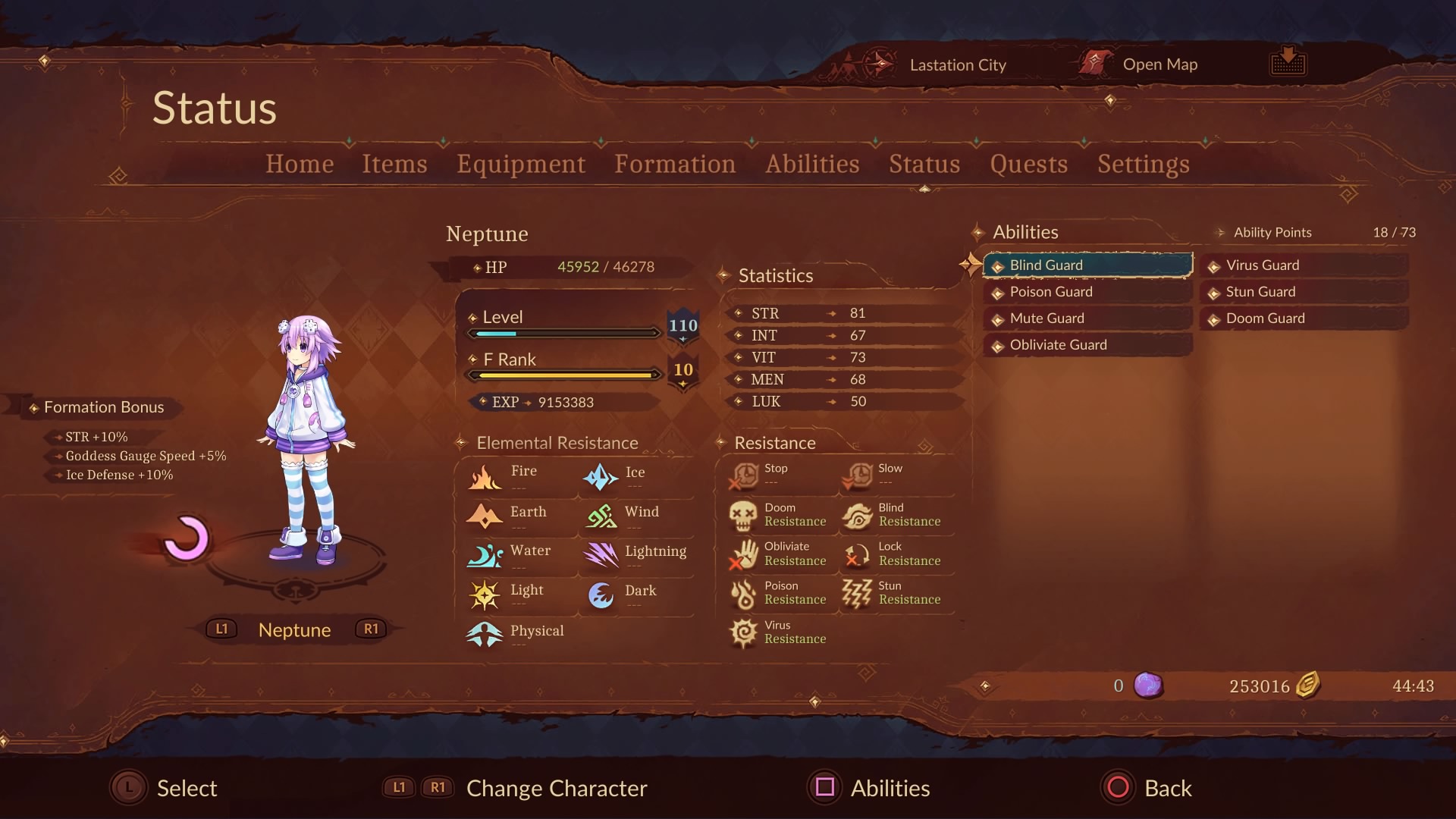 That being said, having mute guard seems to give Neptune Lock Resistance.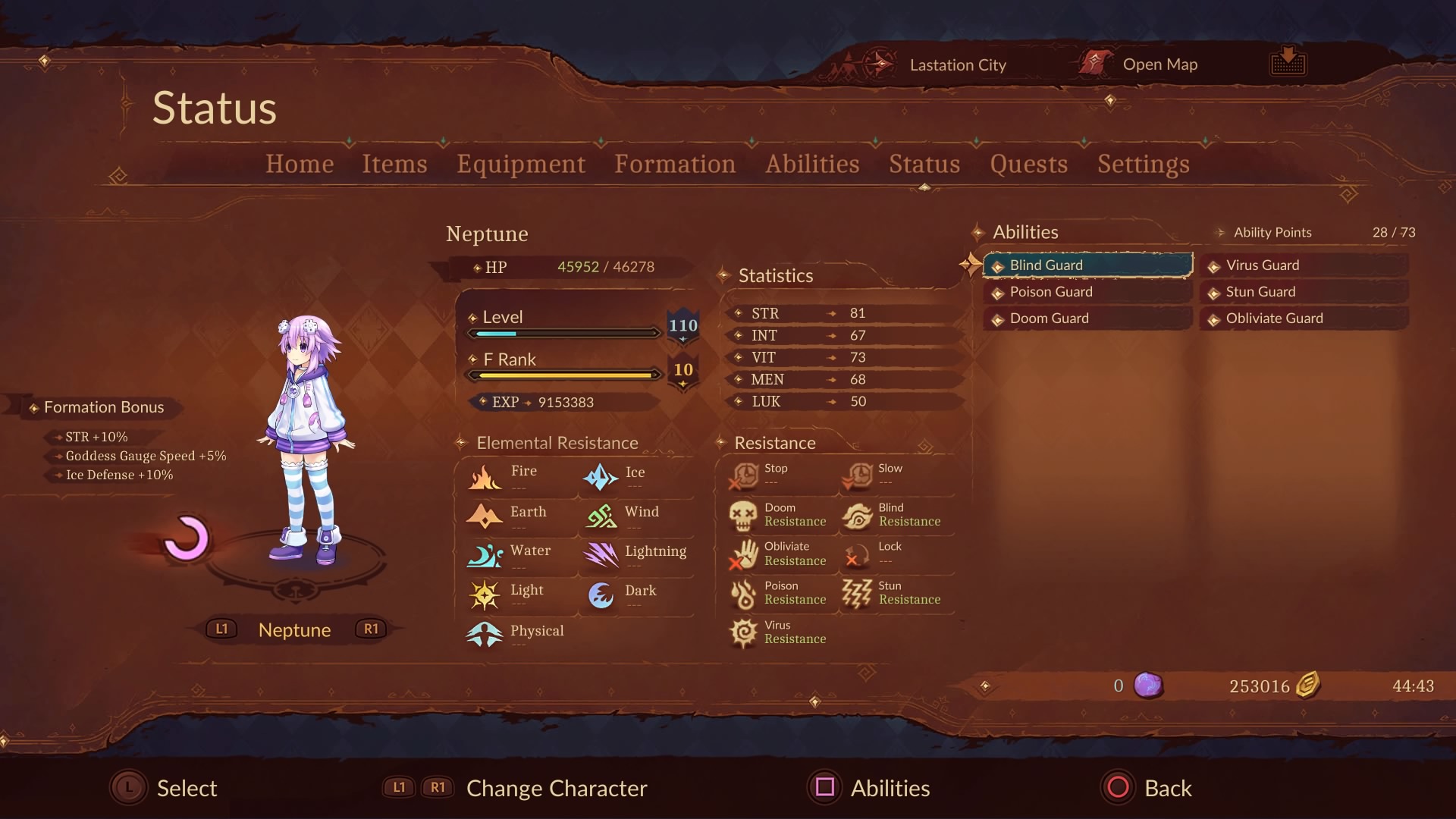 Now if one equips the lock guard ability nothing seems to happen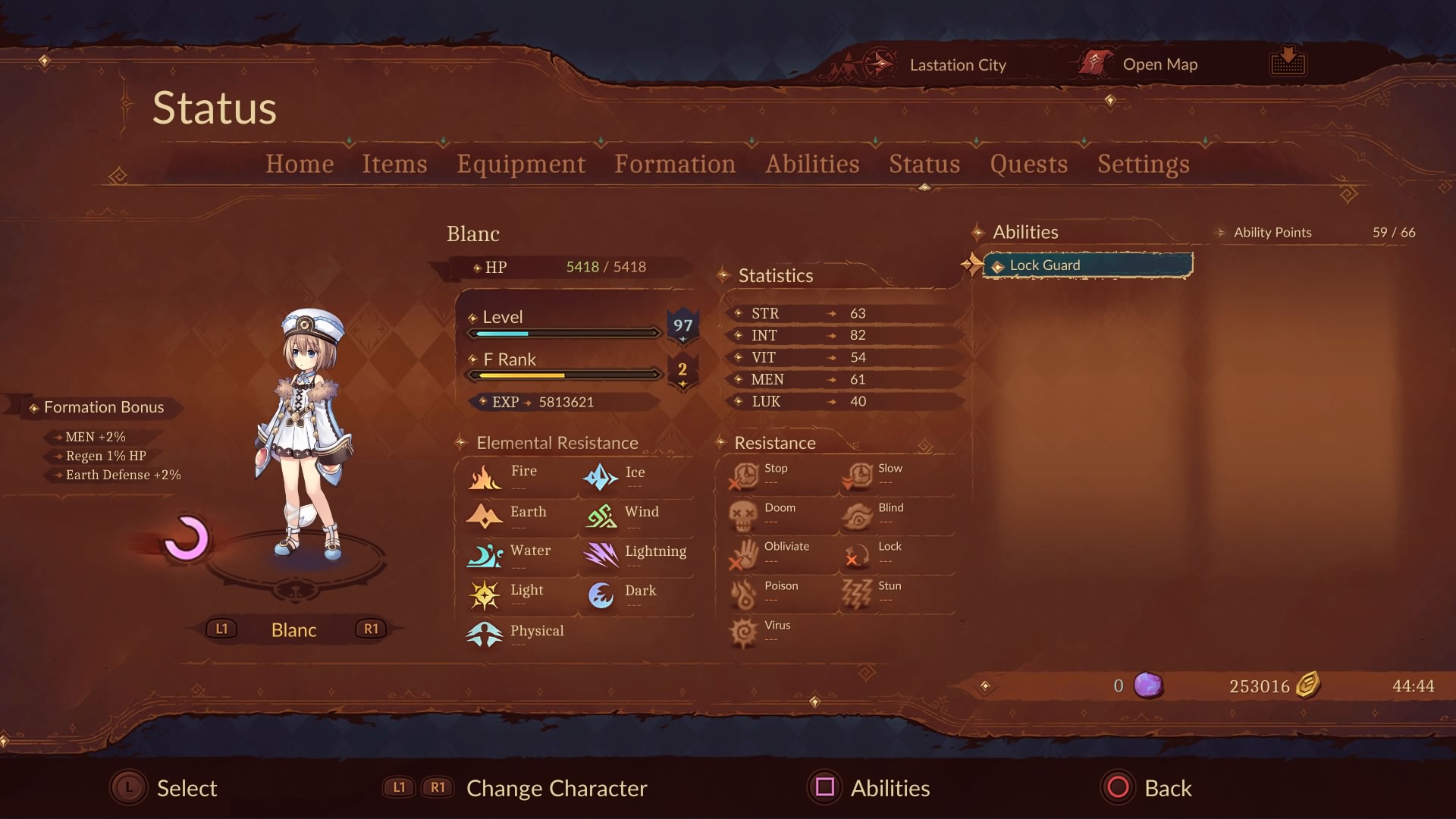 And taking it away seems to do nothing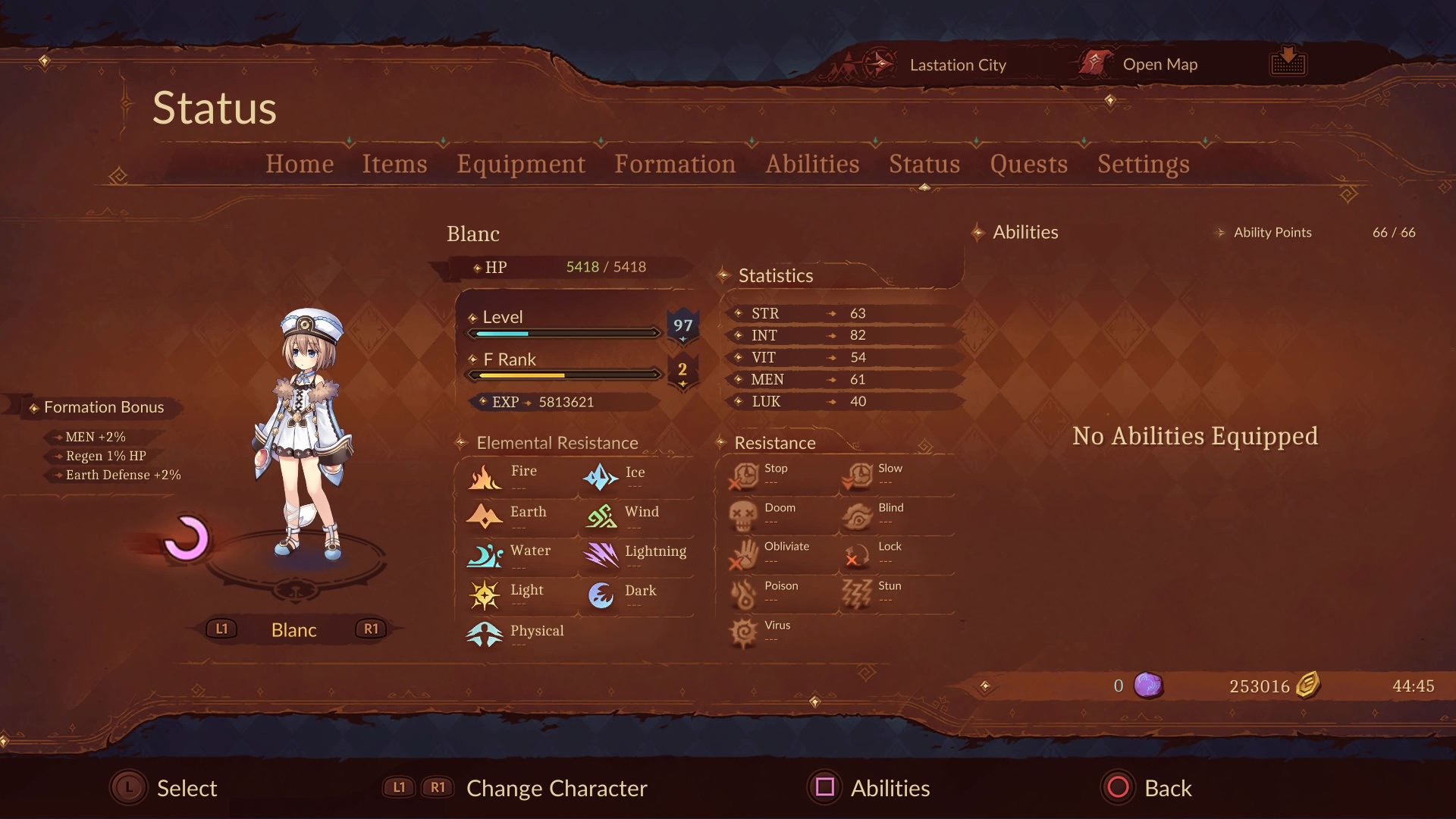 Now, while I completed the game without regard to testing everything, I have no idea which bosses or enemies even use debuffs of lock or mute. So ultimately I can't test the functionality of these abilities. I know SNRPG is far from perfect but it does get in my nerves to find what is at least a visual bug as obvious as this. Speaking of visual bugs here's another: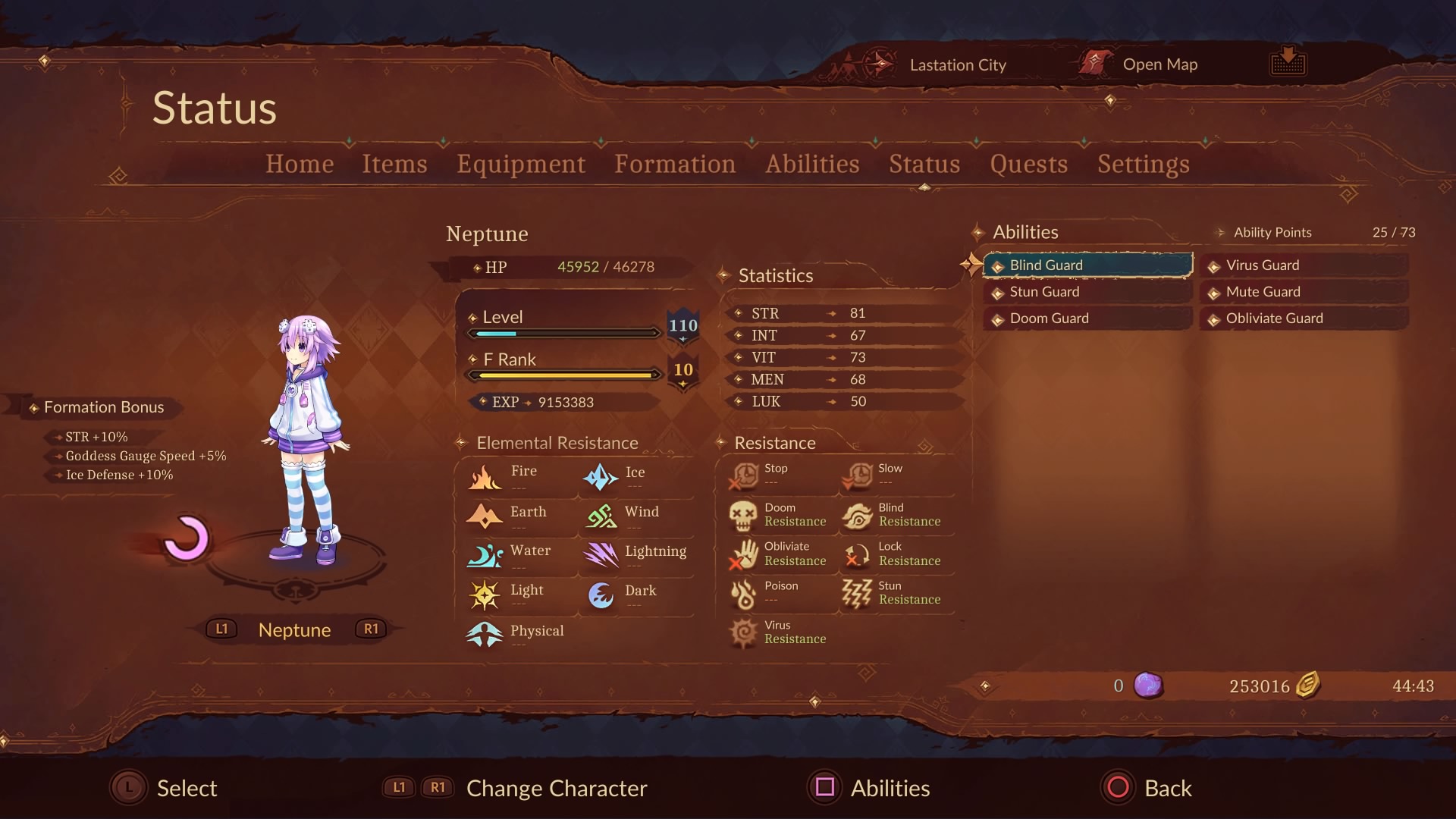 Neptune has removed poison guard so it doesn't show resistance but the icon of Poison is still glowing and that is because Stun Guard is enabled. Other icons are just bugged out in what it is supposed to be resisting.