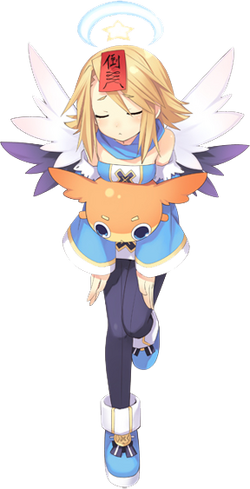 Furapura (フラプラ, Furapura) is a Maker based on the no longer existent company Flight-Plan.
Due to the Neptunia series being a game that revolves around different universes and dimensions, there are multiple Furapuras throughout the series, though they generally have the same appearance and personality traits.
Trivia
Flight-Plan, was a Japanese video game company that was founded 1989, and went defunct on August 2010.