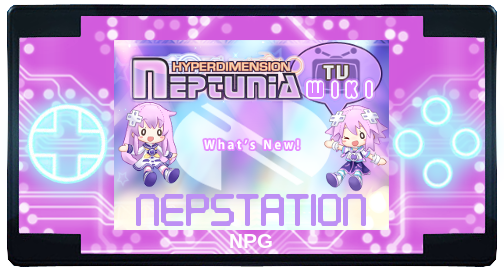 The hit show Nepstation is now being hosted on the Hyperdimension Neptunia Wiki and is offering you updates regarding the latest official news pertaining to the Neptunia series in Japan and North America.
For your convenience, all topics will be placed in chronological order with the most recent to least recent and will be categorized according to month and year.
Old news is in the Archives:
August 2017
February 2017
October 2016
July 2016
May 2016
April 2016
March 2016
February 2016
November 2015
October 2015
July 2015
April 2015
March 2015
February 2015
January 2015
Community content is available under
CC-BY-SA
unless otherwise noted.