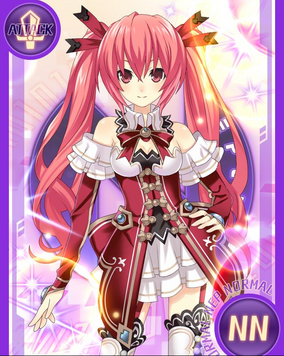 Hello. My name is Chris, I used to Admin the original HDN wikia. I had honestly been on bad terms with the main Admin of this one as a result, until over the time I started to realize that along the way - the other wiki lost its original intentions and got too focused on Fanon stuff. I couldn't just do the work myself, and nothing that needed to be done, was getting done.
So anyway, I made up with Purple Heart and joined this one instead. I wish to help out with whatever I can, in some shape or form. I'm really good with descriptive work, or I can provide help with screenshots or various random tidbits.
So my own personal experience with the series started back with the release of MK2 when I spotted it on Amazon. I fell in love with the adorable series styling. I saw the original game as well, and had to spend a LOT of money on it, AND the PS3. But I was happy to have finally secured it for myself.
I admit that I'm not entirely crazy over the original compared to the newer games and remakes, but I still consider it to be special to me.
In terms of characters, my favorites include: Plutia, Lina/Underling, RED, Nisa, Blanc, and Noire.
My favorite game would actually, probably be Hyperdevotion Noire. I know its a spinoff game, and its nothing like the others but I think that's actually why I enjoy it. Its actually really fun. The remakes are also really fun too, and I did enjoy PP - even if I felt like it could have used a bit "more". I hope they someday make a dating sim exclusive game too, or maybe another idoling game, or a rhythm game!
Random Images from the series I like
Community content is available under
CC-BY-SA
unless otherwise noted.